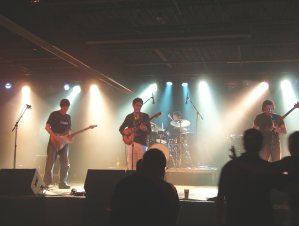 JMB @ Mississippi Nights!

Us and the Jonez's headed to Mississippi Nights on May 7th...to, of course, see JMB. We got there waaay early...discovered that they don't serve food, but they do have pitchers! The show was BEAUTIFUL!!! The opening acts were by far the best ones at any JMB show that we have been to....
Burn Rome Burn
and
The Hatch
...
Lacubrious & Jonez with Javier Mendoza!